Alexandria Opera House
Was constructed in 1918 during the reign of Sultan Fuad I and named "Mohamed Ali Theatre". The original owner was Badr El Din Kerdany who had appointed French architect Georges Baroque to do the design. Following its inauguration in 1921, the theatre was host to celebrated Arab and foreign singers. In 1962 the theatre was renamed "Sayed Darwish Theatre" in honour of this pioneer of Arab music. Unfortunately, the ravages of time destroyed the exquisite beauty of the building and earlier attempts at restoration did in fact more harm than good....
October 16, 2002
|
inaugurated,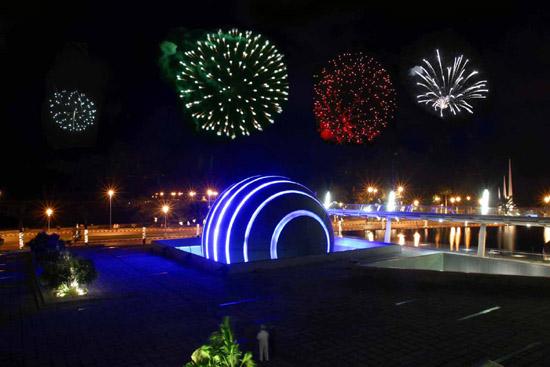 Bibliotheca Alexandrina
The idea of reviving the old library dates back to 1974, when a committee set up by Alexandria University selected a plot of land for its new library, between the campus and the seafront, close to where the ancient library once stood. The notion of recreating the ancient library was soon enthusiastically adopted by other individuals and agencies...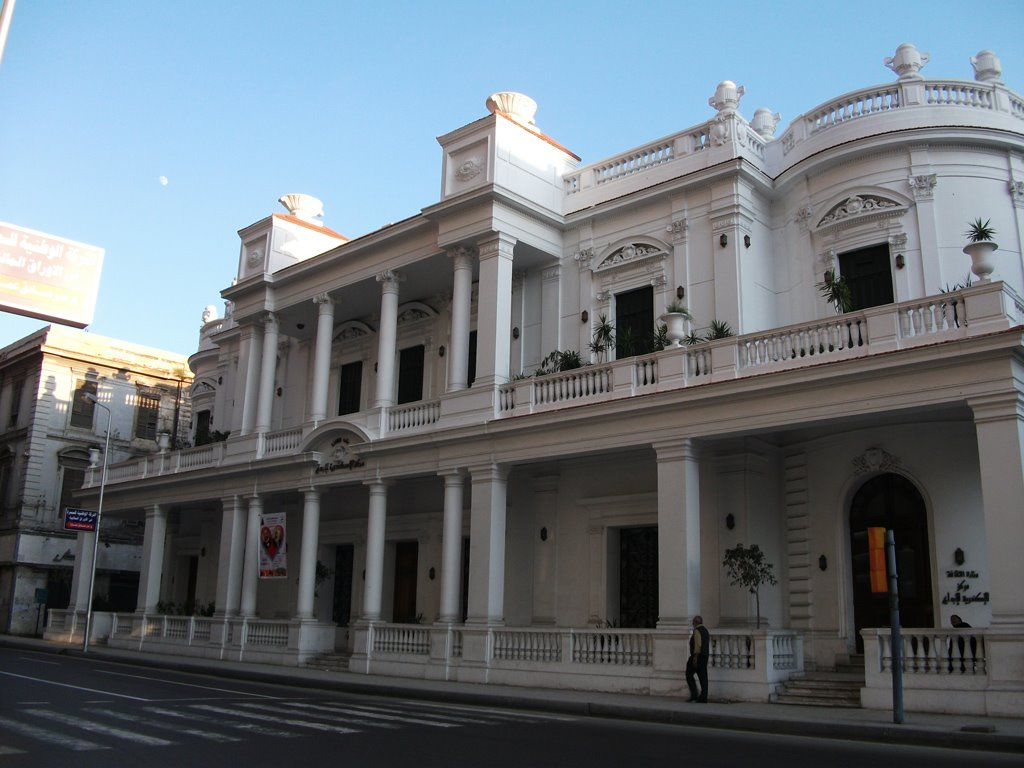 The Alexandria Center for Creation
The Alexandria Center for creation a plant which was built in the reign of Mohamed Ali Pasha in Alexandria. and it was called "Club Mohamed Ali", was designed by the Italian-style furniture For French style. In 1962 it was converted to the Palace of Freedom's Culture was a follower of the General Authority for Cultural Palaces. In the framework of a plan to develop and update carried out by the Ministry of Culture the palace has been converted into a center for creativity continued to fund cultural development so that the performance of the integrated cultural message in accordance with the modern vision of where it was opened in 2001. The Alexandria Center for creation is first integrated cultural center in Alexandria, a forum for the people of the province of writers, artists and owners of multiple hobbies, intellectuals and scholars in all fields. As it contains all the cultural activities and artistic and scientific creativity...
Alexandria Film Festival
is the most popular festival in Alexandria that has attracted international audience since 1979. This is an annual festival that happens in the month of September through the efforts of the Egyptian Association of Film Writers and Critics. The objectives of this festival are to widen the knowledge and understanding of the filmmakers in film culture and to make their relationship stronger. All the famous people from the local and international film industry come together to do their part this event. There is an international film screening during this festival where they interact and learn from each other. The focus is on Mediterranean productions. However, international productions are also welcome in this wonderful festival...