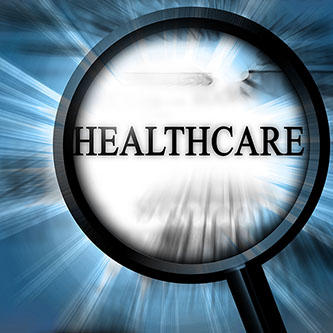 In Healthcare
Dar Al-Shefa hospital In the framework of the state's commitment to provide health services and medicine to all citizens, especially the unprivileged Quick Links, the health sector has made major achievements in this respect. The private Alexandria-based Dar Al-Shefa hospital is considered to be among the top healthcare centers in Egypt. Other highly reputable hospitals include Al-Salaam International Hospital, Wadi Al Nil Hospital and New Kasr Al Aini Hospital in Cairo, as well as Alexandria Medical Center and Moustafa Basha Military Hospital in Alexandria.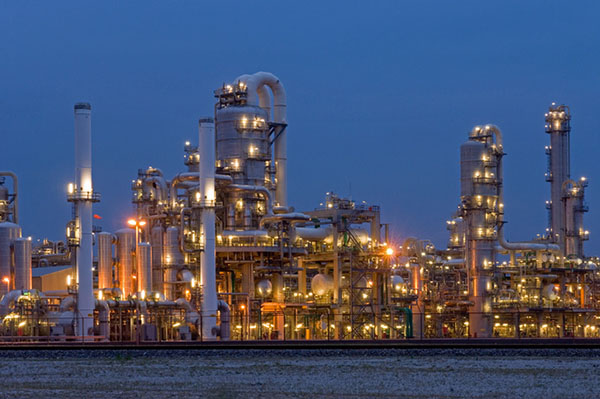 In Petrochemicals
Middle East Oil Refinery- MIDOR MIDOR is an Egyptian joint stock company established in 1994 under Investment Law No.230 of year 1989 and its amendments. MIDOR Refinery is classified as a deep conversion refinery using the latest scientific and technological methods to suit the fluctuating market needs, The refinery investment is almost US$1.4 Billion. MIDOR refinery occupies approximately 500 acres within Amerya Free Zone, West Alexandria City constructed on 5 terraces utilizing the topographical nature of the site. MIDOR is one of the first refineries in the Middle East that is designed to cope with the most demanding world environmental standards for effluent treatment and product specifications.
Sidid Kerir Petrochemicals Co Sidpec Sidpec Sidpec Sidpec is an Egyptian joint stock company established on 16 November 1997. Sidpec is considered the first integral step towards the petrochemicals future in Egypt. Sidpec utilizes the latest available technology and designs in order to satisfy the Egyptian environmental regulation and requirement. The trade name of SIDPEC polymers is named "Egyptene" polymer portfolio includes linear low density polyethylene (LLDPE) and high density polyethylene (HDPE).
Alexandria Carbon Black Located in Amreya near Alexandria in Egypt, Alexandria Carbon Black is an IndoEgyptian joint venture of the Aditya Birla Group of India,it is the only producer of carbon black in the Middle East and North African region. Established in 1994 with an initial capacity of 20,000 tones, ACB has since grown 14 times to 285,000 tons capacity - making it one of the world's largest carbon black plants at a single location and also the fastest-growing carbon black company in the world. ACB also has the distinction of operating one of the largest production lines in the carbon black industry globally. In less than 15 years of its going on-stream, the company has set new benchmarks by maintaining high standards and taking a leadership position in the industries of Egypt, Middle East and North Africa. ACB exports 95 per cent of its production to over 30 countries across the globe including the USA, UK, France, Germany, Italy and Spain, among others. It's customer list includes global players like Michelin, Goodyear, Bridgestone/Firestone, Pirelli, Dunlop, Continental General Tires, apart from the local Alexandria Tire Company and Trenco.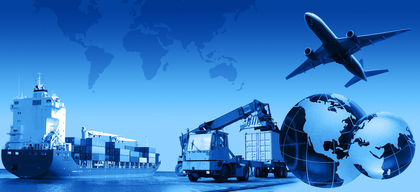 In Logistics & Transportation
Leader Group Founded in 1996, is a freight forwarding and shipping agency with a total of five offices in Alexandria, the Greater Cairo Area, Port Said and Damietta. In 2007, the Alexandria based agency was fully acquired by the multinational integrated supply chain solutions company Agility. Aiming to provide more comprehensive service to its Middle East customers, Agility was attracted by Leader Group's extensive experience in customs clearance, haulage, sea and air freight, project logistics and shipping agency services. Agility, with an extensive network of 550 offices in 100 countries, specializes in flexible supply chain solutions tailored to meet individual business needs, supported by a comprehensive network of warehousing facilities, transportation and freight management services. Agility customers span a range of industries from technology and retail to defense and government and oil and gas. Egyptian Transport & Commercial Services SAE Founded in 1973, (Egytrans) runs freight transport and integrated forwarding services. Its activities cover: sea freight, airfreight, land transport, specialized cargo, packing insurance, warehousing and customs clearance. Egytrans issues its own bills of lading and can provide international track and trace services through an alliance with Germany's Schenker Logistics, its worldwide partner in air and sea services. Land transport is handled by the company's own fleet of trucks and trailers. Egytrans acquired Egyptian Transportation & Logistics (ETAL) in 2001. The company has more than 350 employees and 8 branch offices in Egypt, its revenue rose 6.5% from EGP134.37 million to EGP143.11 million, while net profits climbed by an even greater margin, rising 15.1% from EGP10.64 million to EGP12.25 million. About 48% of revenues were generated by the company's Alexandria operation.
EGYPTAIR HOLDING is the world-renowned national airline of Egypt, based in the cosmopolitan city of Cairo. It started operating on the 7th of May 1932 as the first airline in the Middle East and Africa and the seventh in the world to join IATA and become a treasured brand. Throughout its 80 years of service, EGYPTAIR has experienced significant growth. EGYPTAIR HOLDING Company has a highly reputable and advanced Training Centre which provides training programs in various fields for EGYPTAIR companies and other international companies. Furthermore, EGYPTAIR Training Centre includes the latest flight simulators in the Middle East. On the 11th of July 2008, EGYPTAIR officially became the 21st member of Star Alliance. EGYPTAIR is the nation's flag carrier and will strengthen the alliance network throughout Africa and the Middle East. EGYPTAIR CARGO established its 1st cargo terminal in May 1981. Since its foundation, EGYPTAIR CARGO has been on the forefront of transporting and handling of general and special cargo. In September 1991 another cargo terminal at Alexandria International Airport was established with a capacity of 20,000 tons / year to better serve the northern region of Egypt. Both terminals are connecting their operations through a surface transportation in addition to the domestic flights. In February 2006 another cargo terminal at Luxor International Airport was established sharing 50 % with The Egyptian Company for airports with a capacity of 20,000tons / year to better serve the southern region of Egypt.
EGYPTAIR CARGO fleet is composed of four medium range wide body aircrafts "two A300B4F and two A300-600F", the bellies capacity of "EGYPTAIR AIRLINES" planes are a significant capacity added to EGYPTAIR CARGO capability, allowing it to fly and to serve more than 70 scheduled international destinations in the major cities in USA, Canada, Europe, Africa, Gulf area and Far East, and in addition, provides the capability to operate charter and ad-hoc freighter flights. EGYPTAIR CARGO now boasts a team of more than 1400 employees serving more than 40 international airlines and more 80 cargo agents. EGYPTAIR CARGO is expected to double its storage capacity within the next two years as EGYPTAIR CARGO has a significant role in developing and in succeeding to operate Cairo international airport as a HUB airport. EGYPTAIR CARGO has extended their business to include the managing and operating of other related projects like the Perishable Center at Cairo Int'l Airport in conjunction with the HEIA (Horticulture Export Improvement Association) Community.
In Retail
Debenhams Fellow British operator Debenhams opened its first store in Egypt (and also in Africa) in the Alexandria City Centre mall in 2010, offering a full assortment ranging from women's, men's and children's wear to beauty, furniture, electrical and gifts. The store is run by franchise operator Alshaya Retail.